The American economy continues to improve, as evidenced by the April Jobs Report by the U.S. Bureau of Labor Statistics,which was released on May 6, 2016. But now it's showing signs of slowing down. While last month marked 74 consecutive months of growth in the private sector, CNN Money says that the numbers weren't as impressive as they'd predicted.
Online posted job ads saw an improvement of about 39,600 last month, says the Conference Board, which is only a slight change from one year ago. And while the South had respectable employment gains with 36,100 new jobs, that number was more than double the growth for the West, Midwest and Northeast combined.
Small Businesses Experience the Most Growth
According to the ADP National Employment Report for May 4, the overall private sector improved by about 156,000 jobs in April. The best place to be is in smaller businesses, as the larger the business the smaller the reported gains. Small businesses saw an increase of about 93,000 new employees last month. For companies with 1-19 employees, there were 50,000 new jobs. Slightly larger small businesses with 20-49 employees saw an improvement of 43,000 jobs.
For mid-size businesses that have 50-499 employees, there was an increase of 39,000 jobs. And for the largest companies with employees totaling 500 or more, the increase was only 24,000. These numbers aren't identical to the U.S. Department of Labor's report stats because they're obtained directly from ADP's payroll data.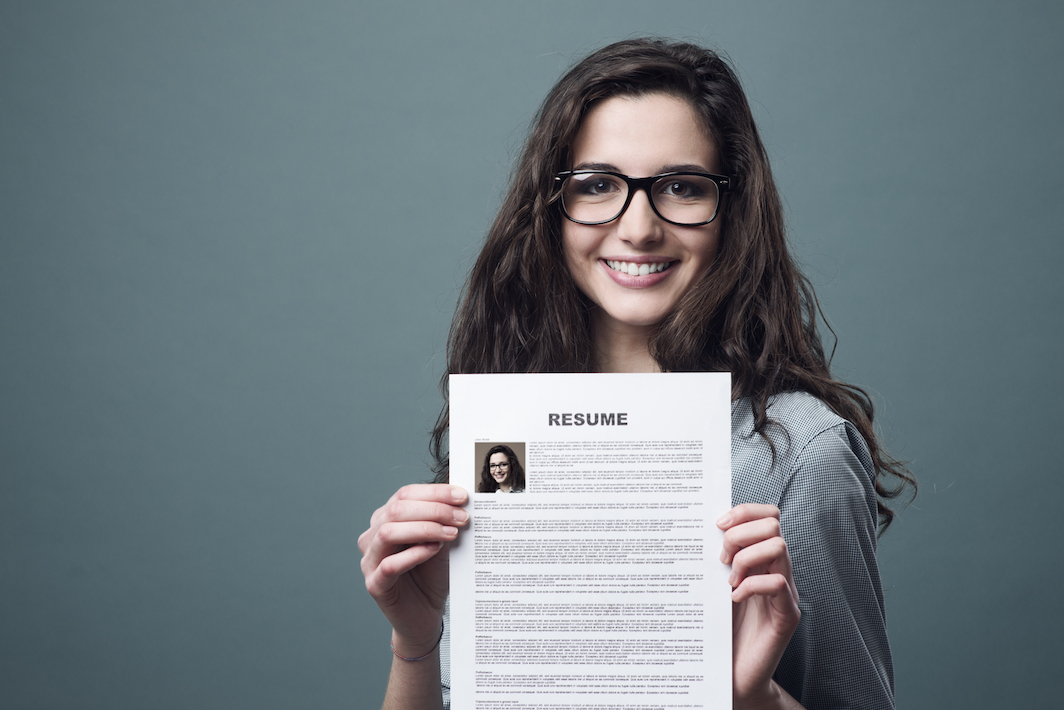 For some industries, it's time to polish up the resume and aim higher.
Service Industries Fared Especially Well in April
According to both the Bureau of Labor Statistics and the Conference Board, service industries were the big winners last month. ADP says that there were 166,000 new positions in April. And the Conference Board shows healthcare and technical, and food preparation and service with more modest gains of 10,300 and 12,000 respectively.
Other areas that saw gains were computer and mathematical science, with a job ad increase of 2,700, and office and administrative support, with an increase of 11,800. But construction, manufacturing, wholesale and retail trade, transportation and warehousing, information, leisure and hospitality, and government all saw little or no improvement, said the Bureau of Labor Statistics.
Hiring is Growing Stronger
April marks the 74th straight month of growth in the private sector, but it's still not where economists had hoped or predicted. Unemployment isn't increasing, but it's not decreasing measurably either–it's holding steady, according to all sources. The Bureau of Labor Statistics says it's still at about 5 percent overall.
Underemployment is better. Where April 2015 showed an underemployment rate of 15.5 percent, April's data shows that it's down a full percent to 14.5. It's also down slightly from February, which had a rate of 14.7 percent. For the long-term unemployed, the news is more positive. The Bureau of Labor Statistics says that the number of people who have been unemployed for 27 weeks or longer decreased 2.1 percent in April, to 150,000.
Businesses large and small are hiring for full-time positions. The changes across the board from March to April aren't phenomenal, but they're still evidence of an improving economy. And the slowed growth could be a direct response to lower unemployment, suggests Huffington Post.
Even with some numbers, such as unemployment, leveling off, employment is still improving. CNN Money explains that with more Americans confident in a better economy, more people are looking for work. That's because they're beginning to believe that the opportunities are there.
Want more information about what's happening in recruitment, hiring, and the employer / job seeker markets? Subscribe to Recruitment ADvisor and get new articles sent to your inbox regularly.